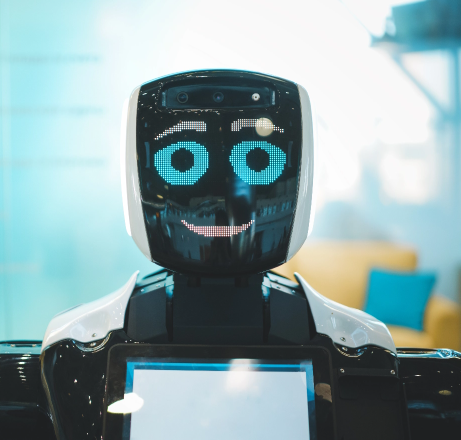 Artificial Intelligence (AI) and Machine Learning (ML)
Cloud Destinations' profound AI engineers build realistic AI solutions that incorporate both artificial and natural intelligence. Our ML developers combine data science with modern engineering, as opposed to simply feeding data to ML algorithms. With our competence in software, mobile, and web development, we create strong and cutting-edge AI solutions under the umbrella of our excellent AI and ML Services. Our AI developers are proficient at leveraging intelligent AI software to help you operate more quickly, more cheaply, and error-free.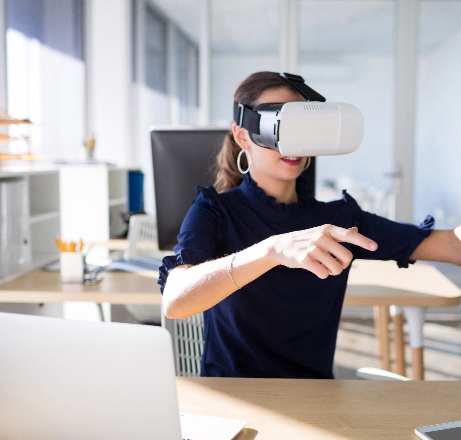 Augmented Reality/virtual Reality
At Cloud Destinations, we put a special emphasis on using Augmented Reality applications to creatively engage consumers who are constantly on the go. This is one of the trendiest digital transformation trends that is now driving innovation in major industries. Our team is comprised of tech-savvy experts that are keen to explore and learn more about the endless possibilities of augmented reality technology in fields such as experiential marketing, instruction, automotive, manufacturing, publishing, healthcare, etc.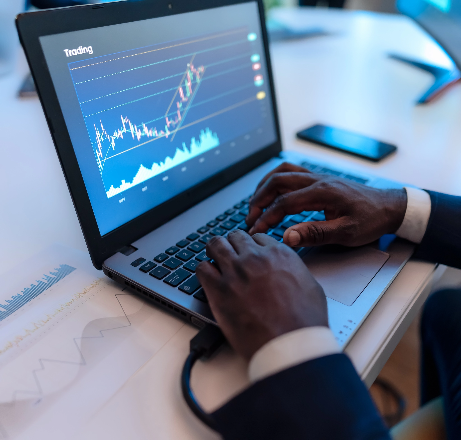 Blockchain
We create unique blockchain systems with Hyperledger, EVM, Solidity, Cosmos, or Substrate. From business logic to running blockchain nodes, we understand how to develop a decentralized platform for NFTs, bridges, DEX, metaverse, tokens, and dApps. We assist startups and companies in implementing robust and secure decentralized blockchain solutions for business automation. Through feature integration, system modifications, and deployments, we personalize our blockchain solutions to specific corporate use cases.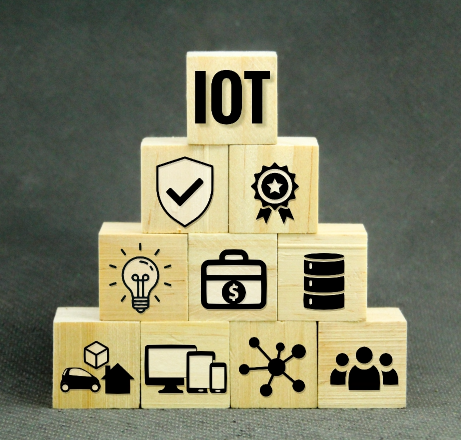 Internet of Things
As a full-stack IoT Development Company, we help companies in developing smart IoT solutions and converting analog items into digital products via the use of IoT platforms, firmware, and sensors. Our IoT app developers offer services ranging from product ideas to continuous IoT development. We build custom IoT apps for our clients as a full-stack IoT software development firm.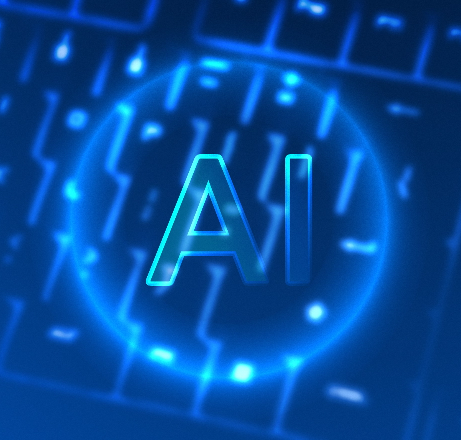 AI TriSM
AI TriSM is a collection of solutions and approaches for risk management, alerting, and acting. We utilize AI Trust Risk & Security Management to control risk and make sure that AI technology performs its intended functions in a way that is dependable, effective, fair, and safe. To preserve the crucial operations of your organization, we help you to protect the shared data, manage governance, preserve privacy, and identify anomalies. Any deviation could have severe repercussions, especially in enterprises that manage a large number of users, manage many processes, handle continuous transactions, and have a heterogeneous data spread. Cloud Destinations will help you in every step of the process and assist you in achieving your business goals.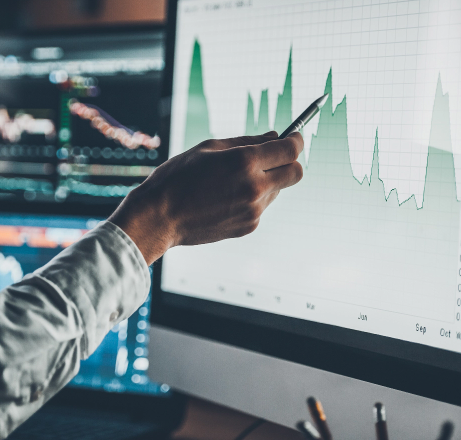 Datafication
Data is becoming increasingly important for businesses and organizations of all sizes in today's digital age. By converting data into a digital format, it becomes possible to gain insights and make informed decisions that can drive growth, improve operations, and enhance the customer experience. At Cloud Destinations, we have a team of experts with years of experience in datafication. We understand the importance of data and the role it plays in today's world. We work closely with our clients to understand their specific needs and goals and help them to collect, store, and analyze their data. We use a variety of tools and techniques, such as machine learning and data visualization, to help our clients gain insights from their data. This allows them to make better decisions and improve their operations. We also specialize in providing analytics and reporting services, which can help our clients to understand their data better and make data-driven decisions.